Harness data and advance your career
With every web interaction, smartphone activity and retail transaction, the challenges of tracking, managing and analysing data grows every day.
Our master of science in business analytics online offers individuals from both business and non-business disciplines the data and decision analysis skills to convert big data into knowledge. It's these skills that will give you an advantage when competing for managerial or consultancy roles in business analysis, in sectors as diverse as government, finance, marketing, healthcare and sustainability.
"This course changed the way I think – from intuition-oriented to more logical, analytical and evidence-based. This kind of thinking has significantly improved my efficiency."
— Baihua Chen MSc Business Analytics (campus-based student)
Exploring everything from databases and spreadsheet modelling to business intelligence and data mining, our MSc Business Analytics online course will enable you to apply what you've learned immediately in a real-world organisational setting. Our partnership with IBM and SAS, and our focus on mathematical models over intuition and management principles, further reinforces the practice-based nature of the course.
By developing your understanding of information technology, quantitative methods for analysing data and optimised decision-making, our masters in business analytics online will prepare you for a rewarding future in the ever-evolving world of big data.
Quick course facts
Duration: 2 years, 3 months
Start dates: May, September and January
Choose Bath online
Run by the EQUIS-accredited Bath School of Management, the MSc Business Analytics online course offers you access to the latest data insights, management principles and industry expertise, providing you with essential skills to lead change in today's data-focused industries.
As well as being taught by experts with years of experience in teaching, business and data analytics, you'll learn from industry speakers too, including a specialist from IBM. In fact, the School's partnership with IBM opens up access to IBM's software, cloud and analytical tools.
It's real-world insight like this that helps to give the course its career-orientated focus. Of the School's 2018 full-time, campus-based graduates, 84% received job offers within three months of graduating.1
The MSc in Business Analytics gives students career choices including data mining, data analytics, operation research as well as consulting and more.

Zhengyuan Wang
Career impact
---
If you are interested in furthering your data science online skills, this course will equip you with the technical experience and business abilities necessary for consultancy or business analytics roles in a whole host of different industries, including business, IT, public sector and engineering.
Learning outcomes
---
Understand analytical techniques and their application in international contexts
Explore the latest topics of interest in the business analytics field
Evaluate current research: in particular, how data are collected and analysed
Analyse, interpret and present multidimensional and complex data
Identify operational, tactical and strategic resource management issues
Model and problem-solve managerial problems mathematically
Develop lateral-thinking techniques to solve problems and derive insights
Recognise and address ethical dilemmas from data mining and management
Use state-of-the-art analytics software and business models from current literature
Become self-motivated to analyse, interpret and present data in new ways
Data analytics changes every day, you have to keep up with it every day, but this course has given me the tools and the ability to make sure I can keep up with it.

Manon
Why choose online?
---
Our active learning environment will keep you connected to the curriculum all the way through to graduation.
Engaging video content and real-life case studies
Interaction and networking with students and lecturers
Digital resources to support your studies and develop your career
University of Bath
Online learning
Interactive.
Immersive.
Supportive.
Designed exclusively for online study,
the University of Bath's Virtual Learning Environment…
takes the learning experience further.
1: Find everything you need quickly and easily
2: Prep your workload and set your weekly agenda
Unit calendar
Upcoming events
Calendar of deadlines
3: Study in bite-sized blocks at a time and place that suits you
4: Tap into a wealth of all-inclusive e-resources
5: Experience academic content in a variety of engaging ways
6: Connect with specialist support when you need it
7: Bring learning to life with video and real-world case studies
8: Enhance your studies with hands-on interactive assignments
9: Collaborate and network with peers and tutors
10: Build your own portfolio and share your best work
Take what you've learned and apply it in the real world
Time to further your career? Request information and apply now.
Explore the curriculum
---
Centred on the generation and application of data insights in distinct business contexts, the curriculum is designed to equip you with the tools to become a manager.
Our online MSc Business Analytics course is taught over 13 units, delivered in phases. Exploring topics such as business intelligence and forecasting, phase one develops your understanding of the core principles of business analysis. In phase two, through units such as heuristics and machine learning, you will apply these principles to analyse business situations, helping you optimise your own business decisions.
In the third and final phase you will complete a research-based dissertation, which is an opportunity to apply the principles and knowledge acquired during your studies.
Webinars
Discover our Business Analytics webinars and get a feel for what it's like to study online at the University of Bath.
---
Watch recording 1 hour
Join our course overview webinar and learn more about our Business Analytics online MSc, with course leader Dr Lukasz Piwek. During this session Dr Lukasz Piwek also answers questions about the 100% online MSc.
Watch recording 1 hour
Join course leader Dr Lukasz Piwek to learn more about the application of machine learning methods and the future of analytics. He also discusses our Business Analytics online MSc, and you can hear his answers to frequently asked questions about the course.
Watch recording 1 hour
Dr Lukasz Piwek leads this session giving you an idea of what it is like to study the Business Analytics online MSc with the University of Bath and helps you navigate the online environment.
Awards and rankings
Our awards and rankings highlight the academic rigour of our lecturers, research and course content.
---
Qualifications
Typically, you should have a first or second class bachelor's honours degree or international equivalent
To apply for this course, you must have an undergraduate degree in a subject with high quantitative content such as mathematics/statistics, computer science, engineering, physics, chemistry, biology, economics, or a quantitative social science. We may consider other subjects if they have enough quantitative content
Previous experience of computer programming is an advantage. You should include information about your quantitative and programming experience in your personal statement
International students
If your first language is not English you will need IELTS with a grade of at least 7.0 overall and no less than 6.5 in any of the four parts (listening, reading, writing and speaking). If you completed your degree in the UK within the last 2 years prior to the start of the course, you may be exempt from our English language requirements.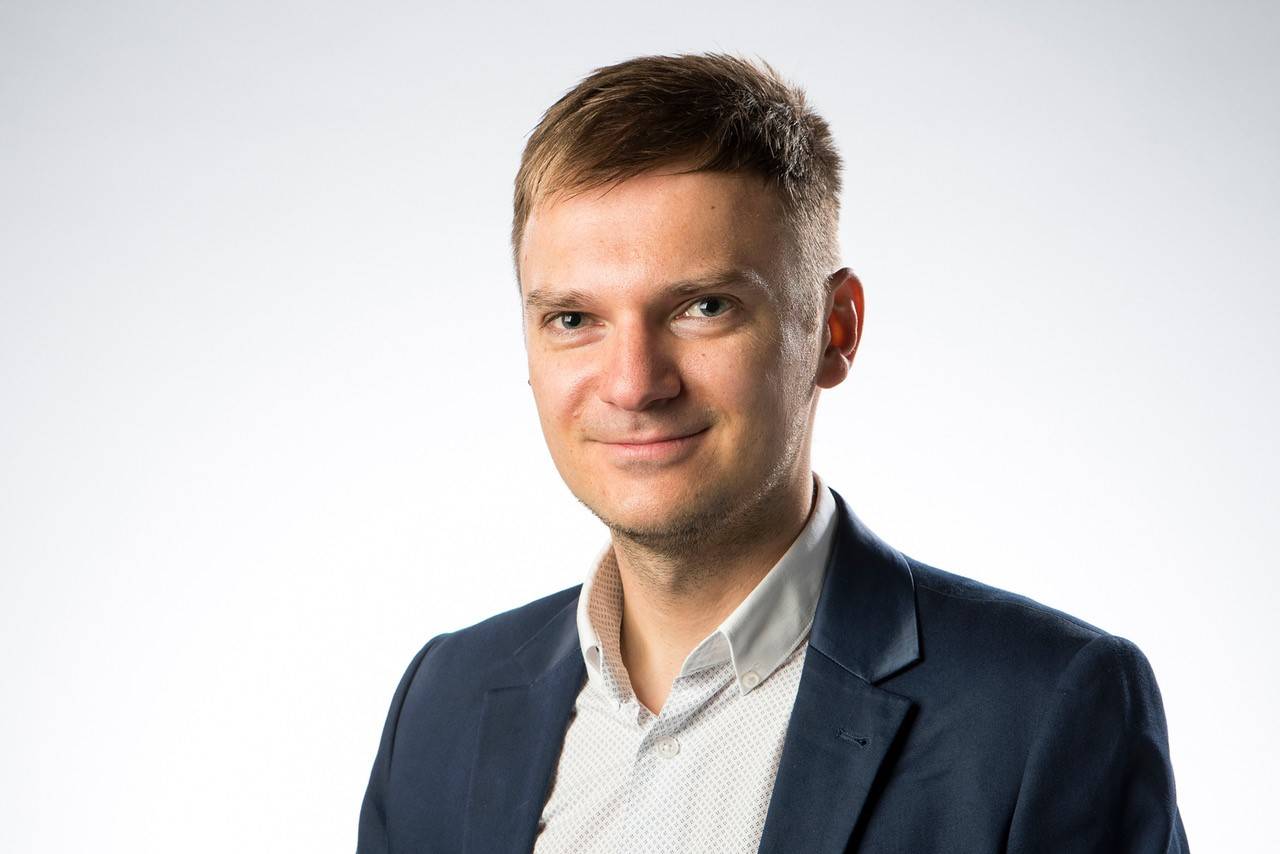 Dr Lukasz Piwek
Dr Piwek is a lecturer in Data Science at the School of Management in the Division of Information, Decisions & Operations, University of Bath, a co-founder of the interdisciplinary Psychology Sensor Lab and member of an ESRC-funded Centre for Research and Evidence on Security Threats (CREST). His projects include the investigation of psychological markers of 'digital footprints' and the psycho-behavioural implications of using 'quantified self' solutions.
Explore your options with the University of Bath. If you are interested in studying the equivalent on-campus MSc, you can find out more by visiting our full-time Business Analytics MSc course page.
Employment data is based on the employment activity of the 2017–18 cohort for those employed or looking for work and for whom data is held.
Rankings based on undergraduate data.